•• Activities ••

•
October Half Term - all week Halloween Activities:
Mon 28th - (AM) Halloween Art & Crafts • (PM) Visit from Ben & Jet Police Dogs.
Tues 29th - (AM) Halloween Art & Crafts • (PM) Consett Theatre, Shaun the Sheep Farmageddon.
Wed 30th - (AM) Halloween Cooking • (PM) Halloween Games.
Thurs 31st* - (AM) - Visit from Slugs & snails & puppy dog tails • (PM) Halloween Science.
Fri 1st Nov - (AM) **Autumn Nature Trail • (PM) Let's identify what we collected
**Autumn Nature Trail: Please bring wellies and/or suitable clothing - we are going on a fun walk :)
•

30th - 31st October
Play Care are offering wrap around childcare for children wishing to attend Jon King's Football coaching, played on the school field.
Prices are charged at Half Day Child Care for wrap around.
Football sessions to be booked/paid for via Jon King.

*Thursday 31st October is HALLOWEEN!
Play Care are holding an annual Halloween Disco from 6.30pm til 8pm.
• Fancy Dress • Hot Dogs • Refreshments on sale • Games and Prizes
- Tickets £2.50 per person -
Children must be accompanied by an adult.

Saturday 9th November - Christmas Fayre 12pm - 3pm
Craft Stalls, Raffle and Tombola†, Refreshments including Broth.
£1.50 Entry which includes a festive snack with a hot or cold drink.
Stall holder enquiries are now open, tables are priced at £10 each.

Sunday 10th November - Remembrance Sunday, 10:45am.
Join us at St. James' Church for a service starting 10:45am and then a walk to the Cenotaph at 12:00pm to lay a Poppy Wreath from Play Care.

Tuesday 12th November - Play Care AGM Meeting.
From 6:30pm. Meet inside Play Care. Everyone welcome.

** Play Care are looking for new Committee Members **
Would you like to have your say and help with the running of Play Care?
Can you offer your services and help out with events?
We would love you to come and meet us!

† Play Care are looking for donations for our Christmas Tombola and Raffle. We would be so grateful for your help in making our event a success!

TBC November - Children In Need.

•
Click here for an 'Outing' Booking Form
•
•• Fundraising ••
Fundraising events are vitally important to Play Care, they help us to buy new equipment for the children as well as helping with subsidised funding for trips and outings. We are ALWAYS overwhelmed with the generosity of everyone. Thank you for your continued support!!
In April 2019 Play Care were awarded a rating of 'GOOD' from our recent Ofsted Inspection. We are very proud of our rating which goes to show the huge amount of dedication and commitment from all our staff!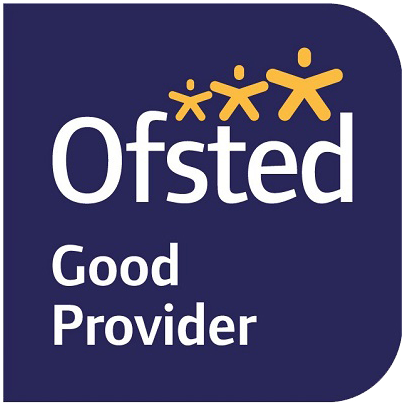 CO-OP local community funding helps make a real difference to local causes.
We are overwhelmed with the generosity of the Burnopfield community who chose Play Care for their 'Local Cause'.
A cheque for £3071.41 was handed over from Burnopfield CO-OP.
All proceeds raised from fundraising events will be used towards funding trips, new high-vis vests, coach hire and providing children with new IT equipment.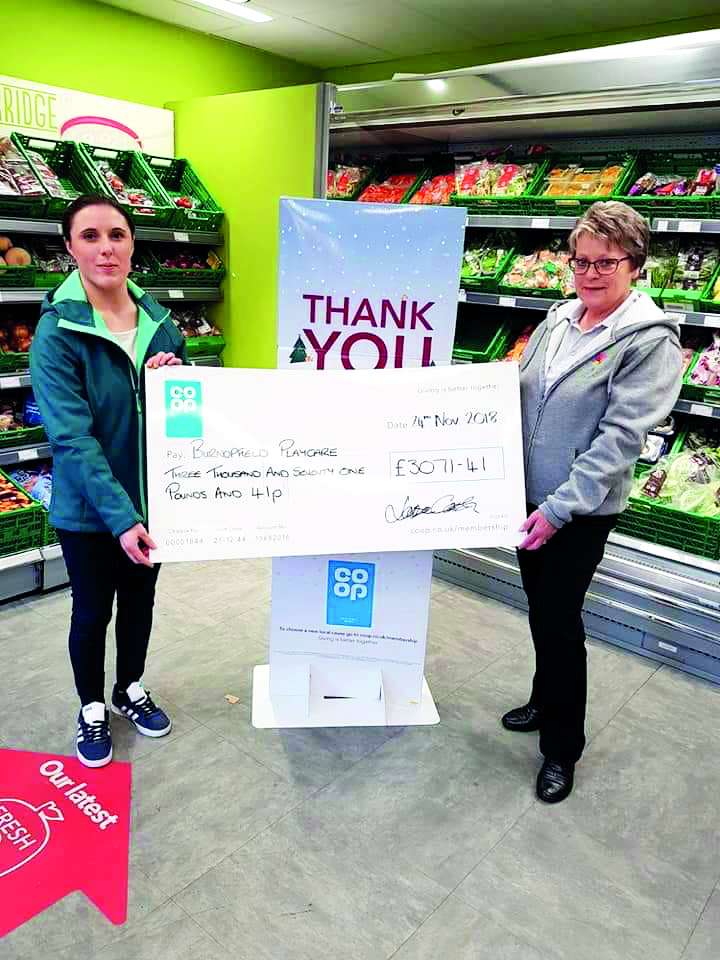 Every penny raised goes back in to Play Care.
We are already planing exciting things to spend this money on!
If you have any ideas, then let us know!